Business Phone
Transform your business
communication

to VoIP service phone.
Flexible, Secure, Super-fast, and Scalable Business Phone System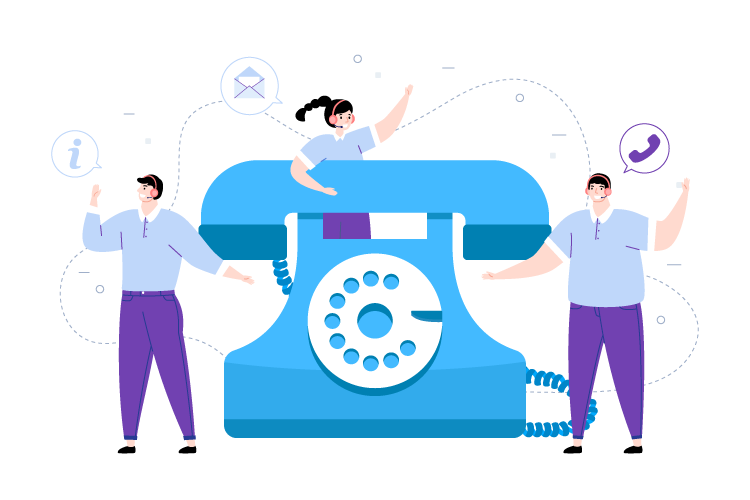 Business Phone System
Stay Connected

The iPBXPhone system has all the features of a traditional VoIP phone and the cloud's integration

Reduce Cost

Increase your revenue and reduce your operational cost by 60%

Manage Smart

Monitor your entire communication system under one central system

Stay Connected

24/7 Virtual assistance available for your business
// IPBX Phone Features
Features & Benefits of Business Phone System
A full-time assistant is not, at this point, required.
With the virtual assistant component, you can coordinate a steady robotized voice for your brand and never miss a lead.
Get a handy feature to oversee business calls without any problem.
If your expansion is occupied or not accessible, you can forward or transfer your business call to our smartphones or home phones.
Multiply profits fast with intelligent call directing.
Users can customize routing patterns based on various elements to guarantee each call reaches the right destination.
Get a fast, flexible, secure, and quality solution to connect any number to team members on the same voice call anywhere, anytime.
Internally it's free of cost.
Deliver the best solution to all the callers with call transfer features.
You can easily transfer a progress call to other departments or agents.
The client will more satisfy.
Users can allow the caller to record their voice.
The caller can leave a Voice message.
You can monitor or listen to it through your dashboard, or we can transfer the voice message to your email address.
You can use multiple virtual receptionists for your business.
Several greetings, off-day information, special day & special offer information, a voice recording will be available for your business.
Guarantee you never miss out on critical information on any business call.
All calls are auto-recorded and stored on the secured hard disk.
You can attend multiple calls at the same time.
Users can easily increase your concurrent call channel.
Build up a corporate professional brand.
Users can customize on-hold music as the next campaign theme or brand's tone to lead building opportunities.
You can oversee and access outgoing & incoming calls at any time, anywhere through your dashboard.
You can appoint a limitless extension.
It builds your internal local community stronger, and also, more people will attend your business call.
It helps to grow your business.
Connecting the people

Anytime

&

Anywhere
IPBX Phone will allow you to have more phones than physical phone
lines and allows free calls between users.

GROW YOUR BUSINESS,

SAVE MONEY

&

LIVE BETTER

.
We guarantee that your business will reduce your operational cost by 60%
with our IPBX Phone service.
$6,244
Savings using other services
$20,949
Savings using IPBX Phone
// Latest Blog
Visit Our Latest Blog